Tomatino Baby Shampoo, Gentle body wash & Nourishing baby lotion
Regular price
Sale price
₹ 1,146.00
Unit price
per
Sale
Sold out
EXTRA 5% OFF
on
PREPAID ORDERS
by using Debit/Credit Card/UPI
Share
KEY INGREDIENTS & BENEFITS

✅ Aloe Vera : Moisturizes & Softens the Skin
✅ Haldi (Turmeric) : Gently Cleanses & Nourishes your Skin
✅ Shea Butter : Deeply Nourish and Moisturize Baby Skin
✅  Olive Oil : Hydrates Baby's Skin & keeps it Soft
✅ Bhringraj : Helps In Promoting Hair Growth
✅ Lemon : Helps In Keeping Your Scalp Healthy

View full details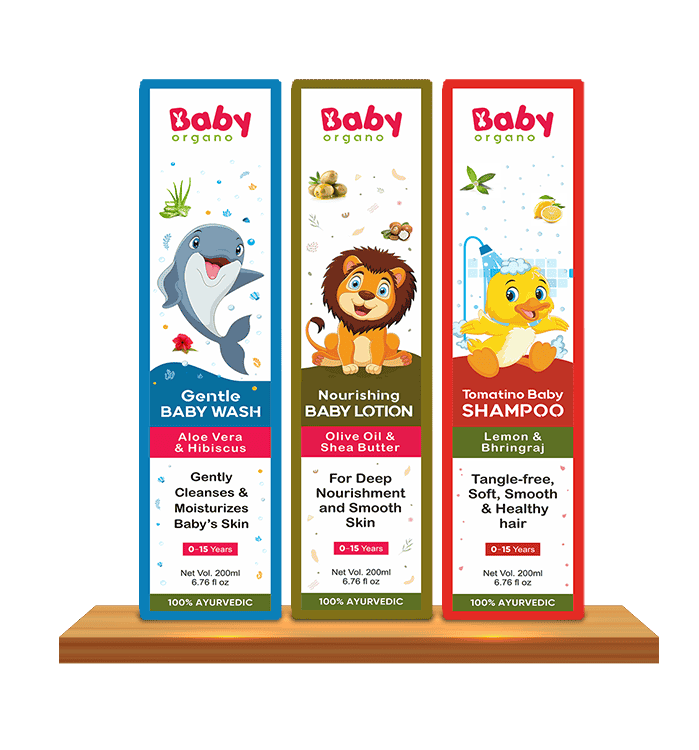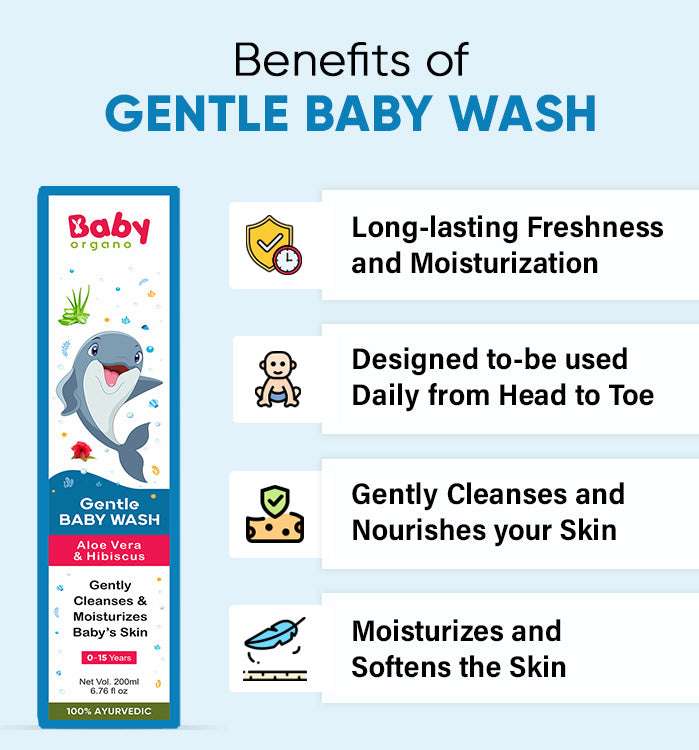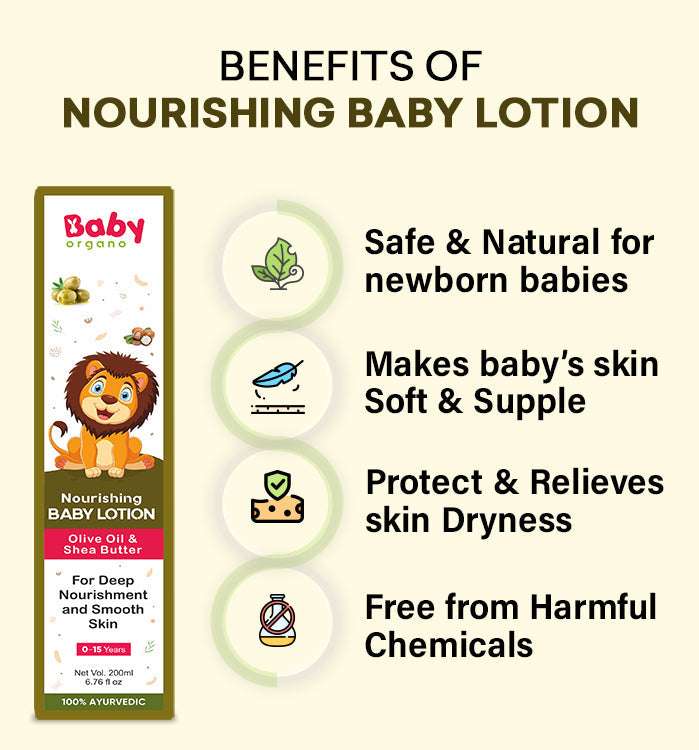 Product Description
Introducing our BabyOrgano Bath Care Combo specially designed for kids, a delightful and holistic way to nurture your child's skin and well-being. This thoughtfully curated collection combines the wisdom of Ayurveda with gentle and ayurvedic ingredients, ensuring a safe and enjoyable bathing experience for your little ones.
BabyOrgano Bath Care Combo contains
1] BabyOrgano Gentle Baby Wash:  Our Gentle Baby Wash offers a holistic approach to caring for your child's skin. With its gentle and safe ayurvedic formulation, soothing properties and natural ingredients like Neem, Aloe Vera, Turmeric, it provides a nurturing bathing experience that promotes healthy skin and overall well-being.
2] BabyOrgano Nourishing Baby Lotion: Our Nourishing Baby Lotion is a perfect blend of nature's goodness and ancient wisdom, providing gentle care and nourishment for your child's precious skin. With its holistic benefits and ayurvedic ingredients such as Olive Oil, Wheat Germ Oil, Shea Butter, it ensures that your little one's skin stays healthy, protected, and radiant.
3] BabyOrgano Tomatino Baby Shampoo: Our Tomatino Baby Shampoo offers a blend of gentle cleansing, ayurvedic ingredients, and the wisdom of Ayurveda. With its mild formulation and natural herbs like Tomato, Bhringraj & Neem, it ensures a safe and nurturing hair care experience for your child.
Each product in our BabyOrgano Bath Care Combo is crafted with utmost care and love, free from harmful chemicals, artificial fragrances, and dyes. Embrace the healing power of Ayurveda and provide your child with a blissful and nourishing bathing experience that supports their overall well-being.