A 100% Ayurvedic solution to give instant relief from Colic, Indigestion and Constipation in Kids. Ayush and FDCA Approved.
Regular price
₹ 299.00
Sale price
₹ 249.00
Unit price
per
Sale
Sold out
EXTRA 5% OFF
on
PREPAID ORDERS
by using Debit/Credit Card/UPI
Share
KEY INGREDIENTS & BENEFITS

✅ Hing : Reduce bloating
✅ Ginger Oil : Treats upset stomach & supports digestion
✅ Olive Oil : Relieves Tummy Discomfort
✅ Sunflower Oil : Improves digestion
✅ Fennel Oil : Relieves Gas Pain
✅ Sowa / Dill seed Oil : Stops the formation of Intestinal gas
✅ Peppermint Oil : Gives soothing relief to sleep better
View full details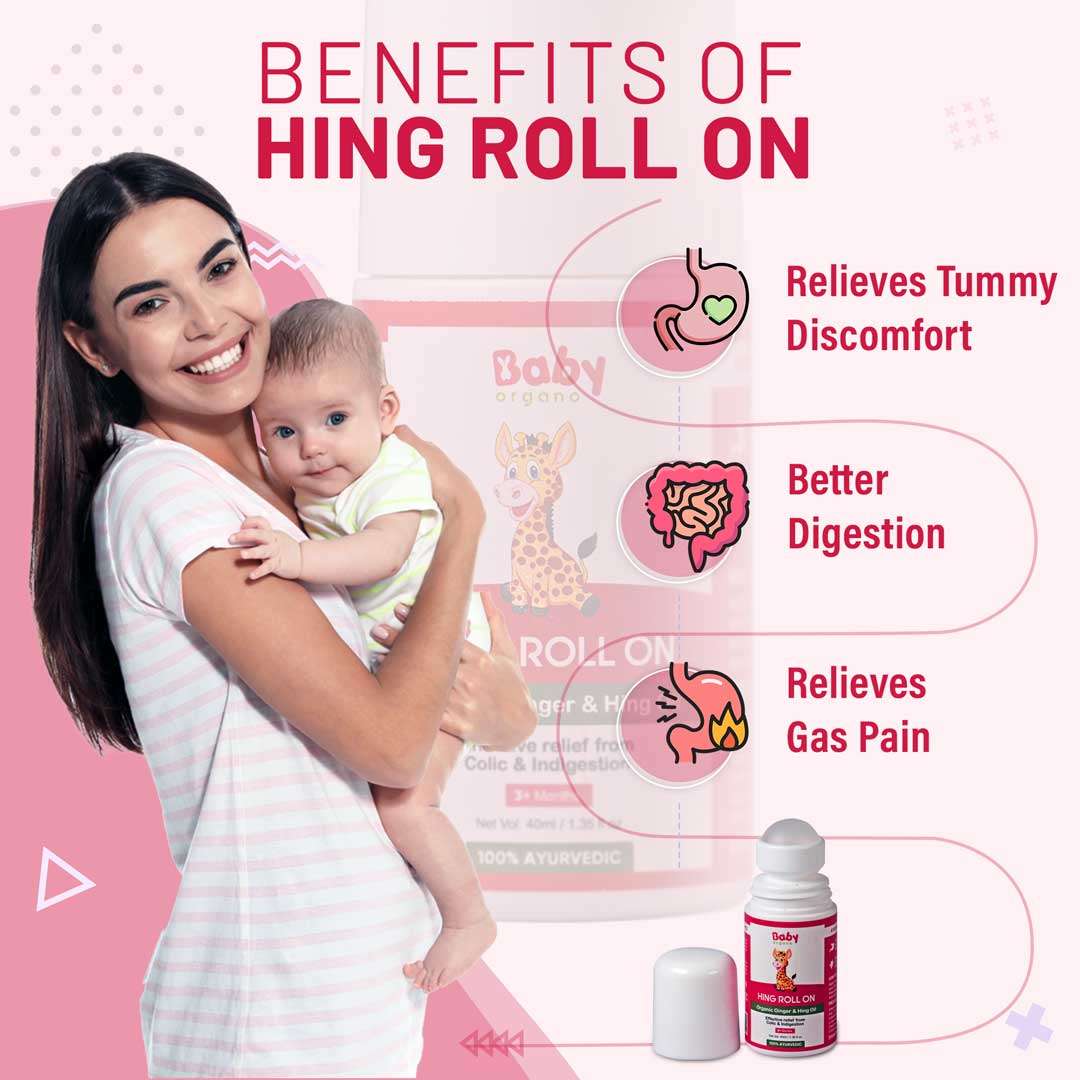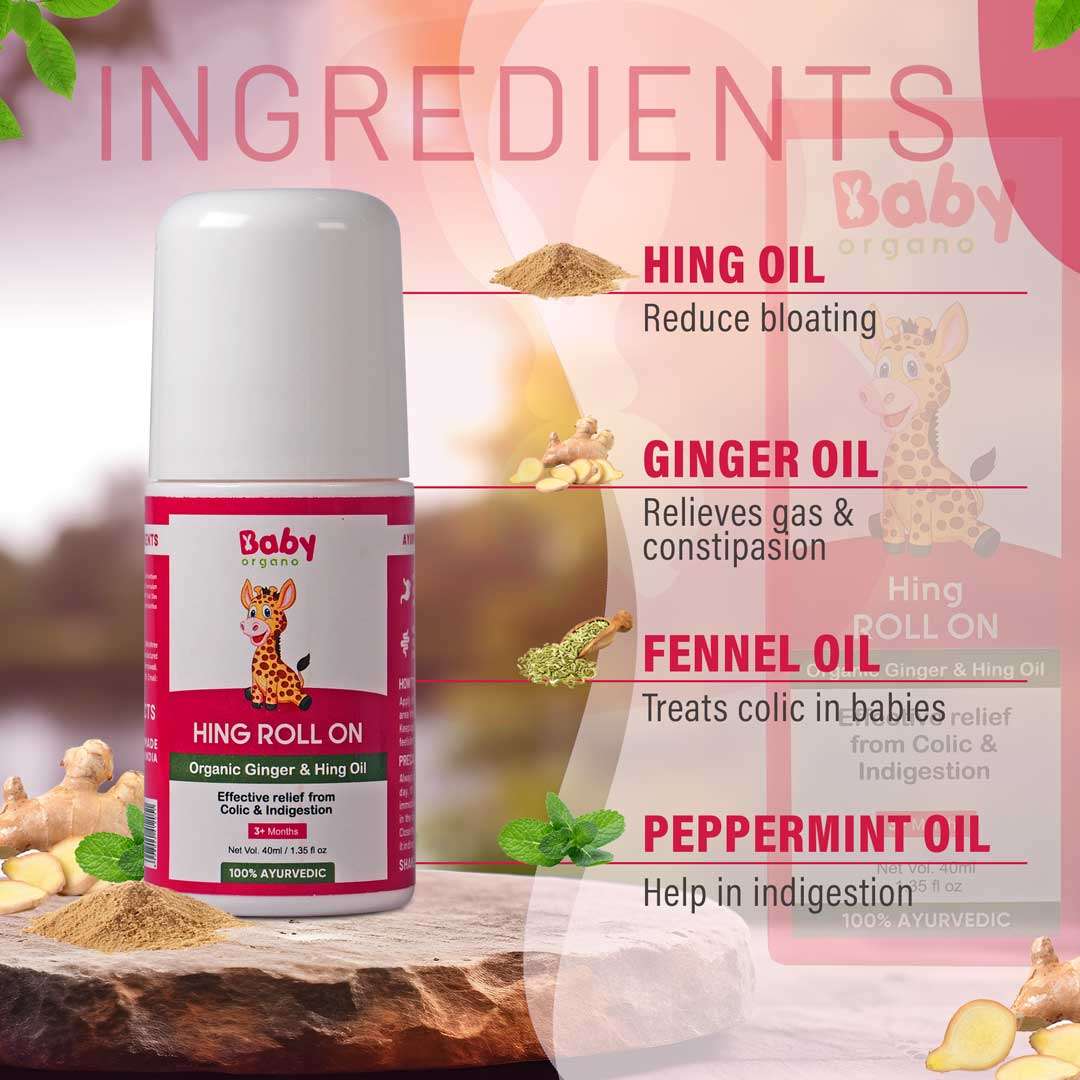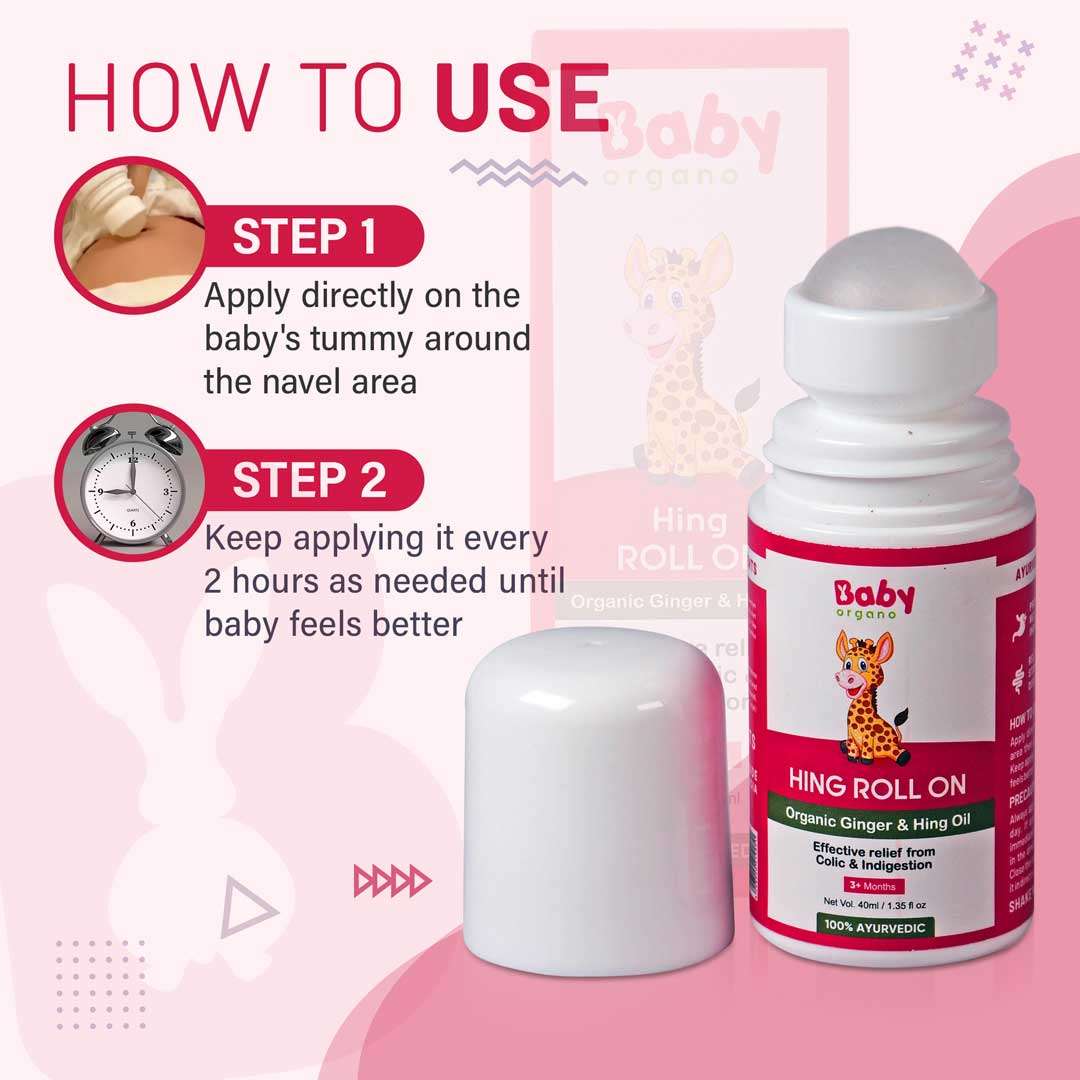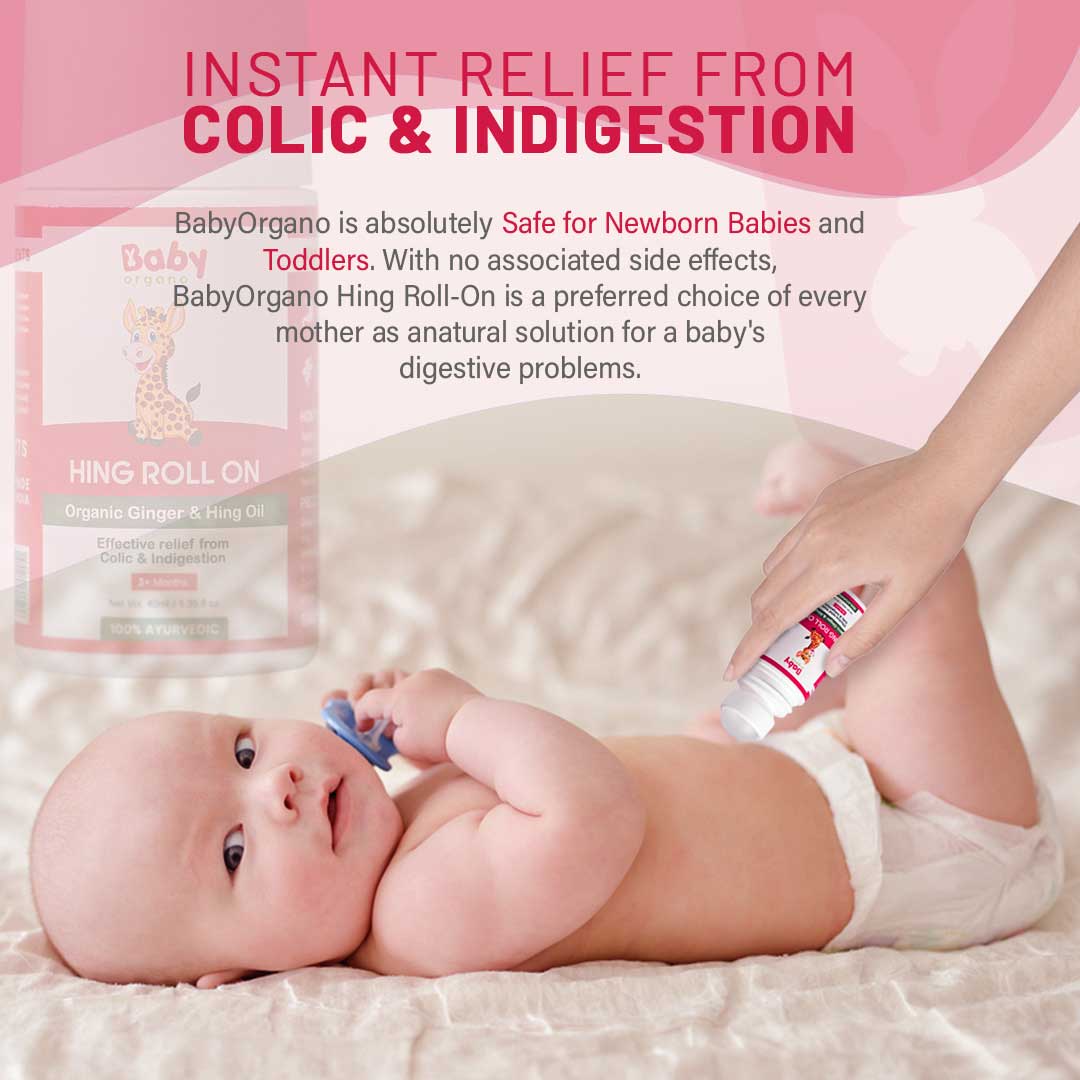 Product Description
BabyOrgano Hing Roll On is a natural and effective solution for relieving digestive discomfort in children. It contains hing (asafoetida), a traditional herb known for its digestive properties. The roll-on is gentle on the skin and can be applied directly to the child's abdomen, providing soothing relief from common digestive issues like gas and bloating.
Reasons to choose BabyOrgano Hing Roll On:
Digestive Relief: Hing (asafoetida) has long been used in traditional medicine for its digestive benefits. Our Hing Roll On offers a convenient way to provide relief from common digestive discomforts such as gas, bloating, and indigestion in children.
Natural Ingredients: The Hing Roll On for kids is formulated with natural ingredients such as Hing, Ginger Oil, Olive Oil and Sowa Oil making it a safer choice for children compared to some over-the-counter medications.
On-the-Go Solution: The compact size of the roll-on makes it perfect for on-the-go use. Whether you're at home, traveling, or out and about, you can easily carry the Hing Roll On with you to provide quick relief whenever your child needs it.
Gentle on the Skin: Our Hing Roll On is designed to be gentle on the delicate skin of children. The formula is soothing and non-irritating, ensuring a comfortable application for your little one.
Formulated by Experienced Ph.D. Pharmacist: Our baby products are thoughtfully formulated by experienced Ph.D. pharmacist who have a deep understanding of the unique needs and sensitivities of infants and young children. With their expertise in pharmaceutical science and a focus on child health and safety, our products are designed to provide the utmost care and support for your little one.
So, BabyOrgano Hing Roll On is a trusted and natural remedy for digestive discomfort in children. With its gentle formulation and easy roll-on application, it provides quick and targeted relief from common digestive issues. Say goodbye to tummy troubles and hello to a happier, more comfortable child. Try BabyOrgano Hing Roll On and experience the difference it can make in your child's digestive health.
DIRECTIONS TO USE
♦ Works perfectly for babies over 3 months.

♦ Apply directly on the baby's tummy around the navel area.
♦ Keep applying Hing Roll-On in a couple of hours as needed until the baby feels better.



♦ When kid is suffering from Colic, Constipation And Indigestion.