Natural kids bath powder with the goodness of Ayurveda, Made with Green gram, Chickpea, Sandalwood and Ayurvedic ingredients. Ayush and FDCA Approved.
Regular price
₹ 998.00
Sale price
₹ 868.00
Unit price
per
Sale
Sold out
EXTRA 5% OFF
on
PREPAID ORDERS
by using Debit/Credit Card/UPI
Share
KEY INGREDIENTS & BENEFITS

✅ Green Gram(Moong) : Smoothen the skin & gives baby soft texture
✅ Sandalwood(Chandan) : Keep Skin Healthy & Glowing
✅ Neem : Improve skin tone & texture over time
✅ Chickpea(Chana) : Exfoliates dead skin cells & makes the skin clear & smooth
✅ Turmeric(Haldi) : Makes Skin looks Smooth & Flawless
✅ Rose : Removes Excess Oil & Moisturizes Skin
View full details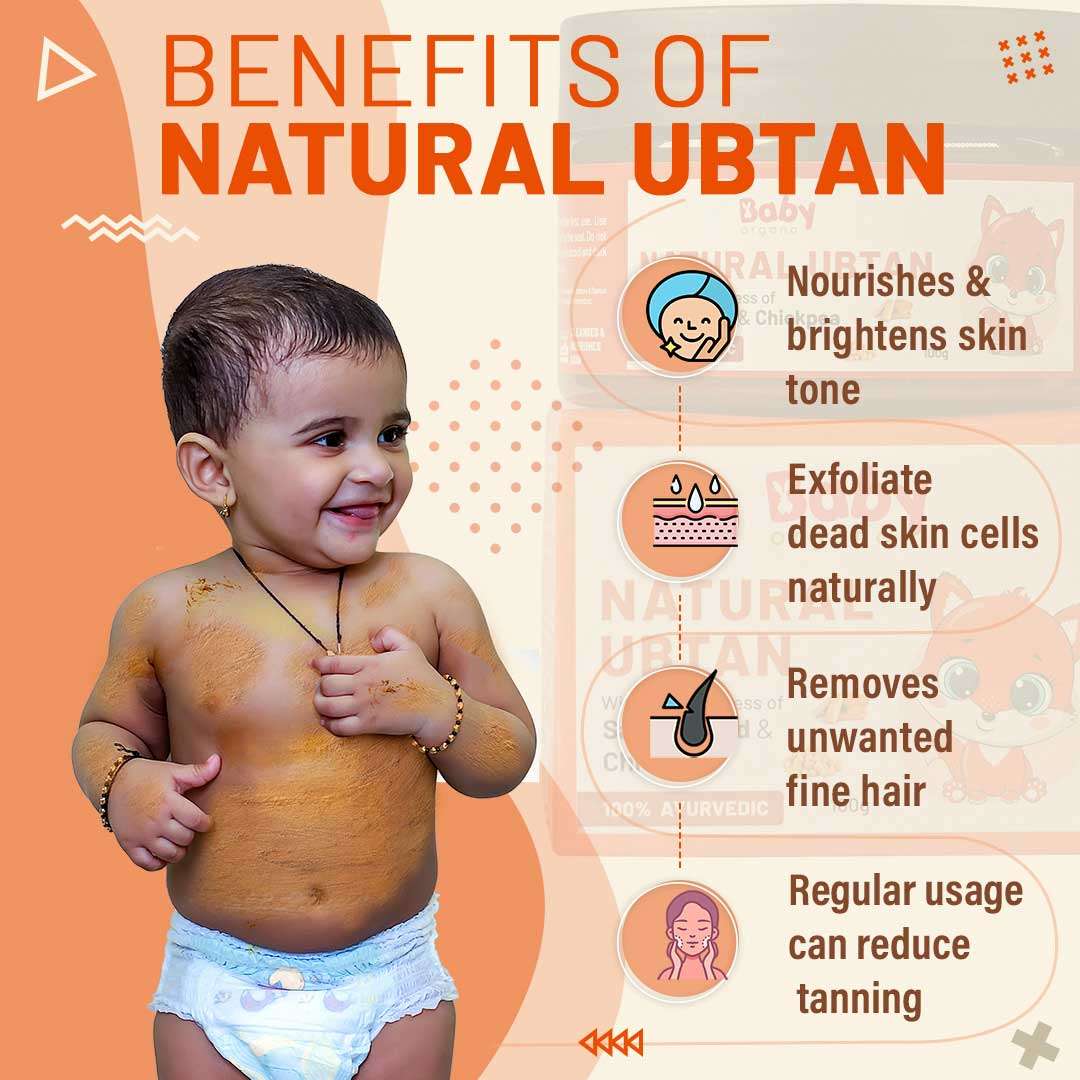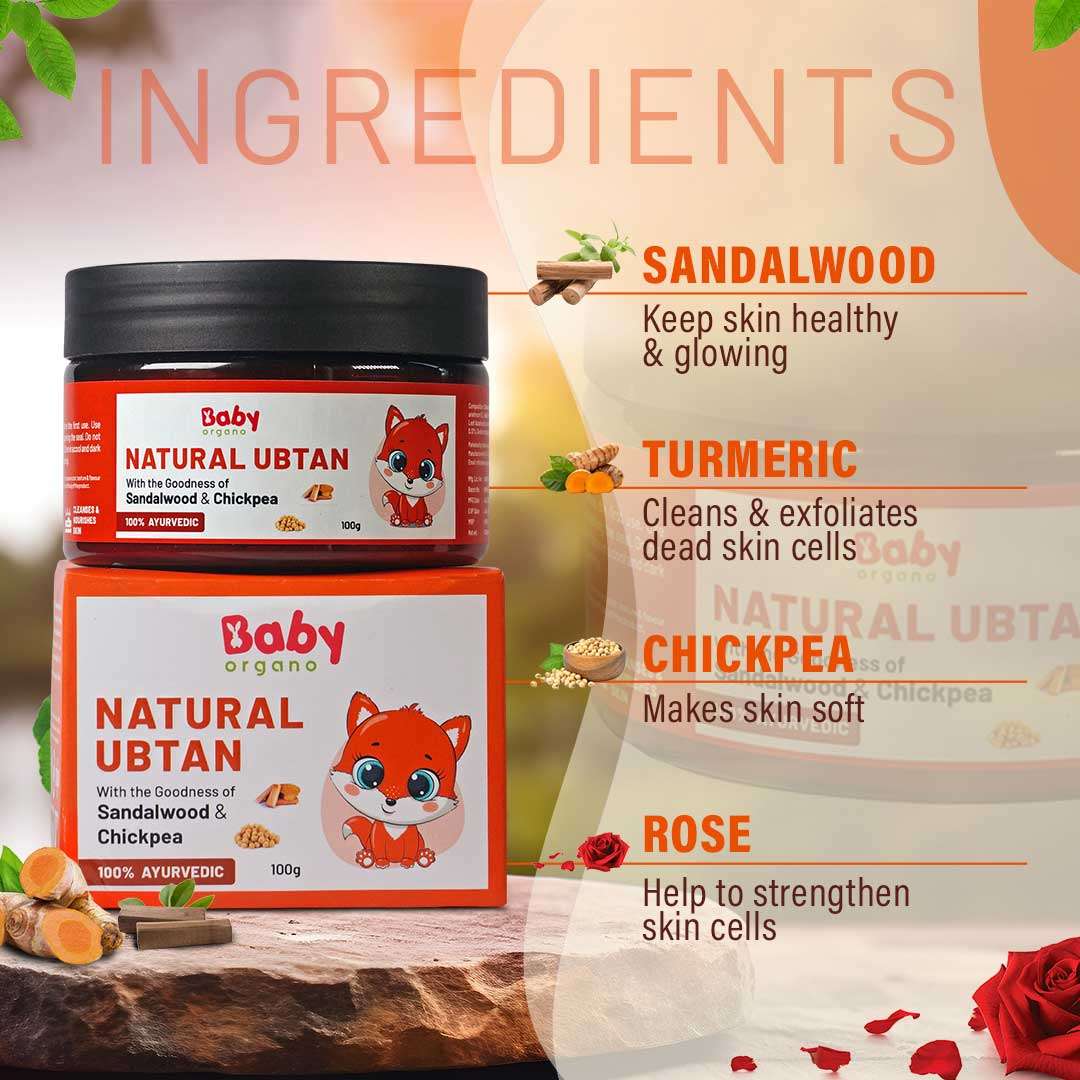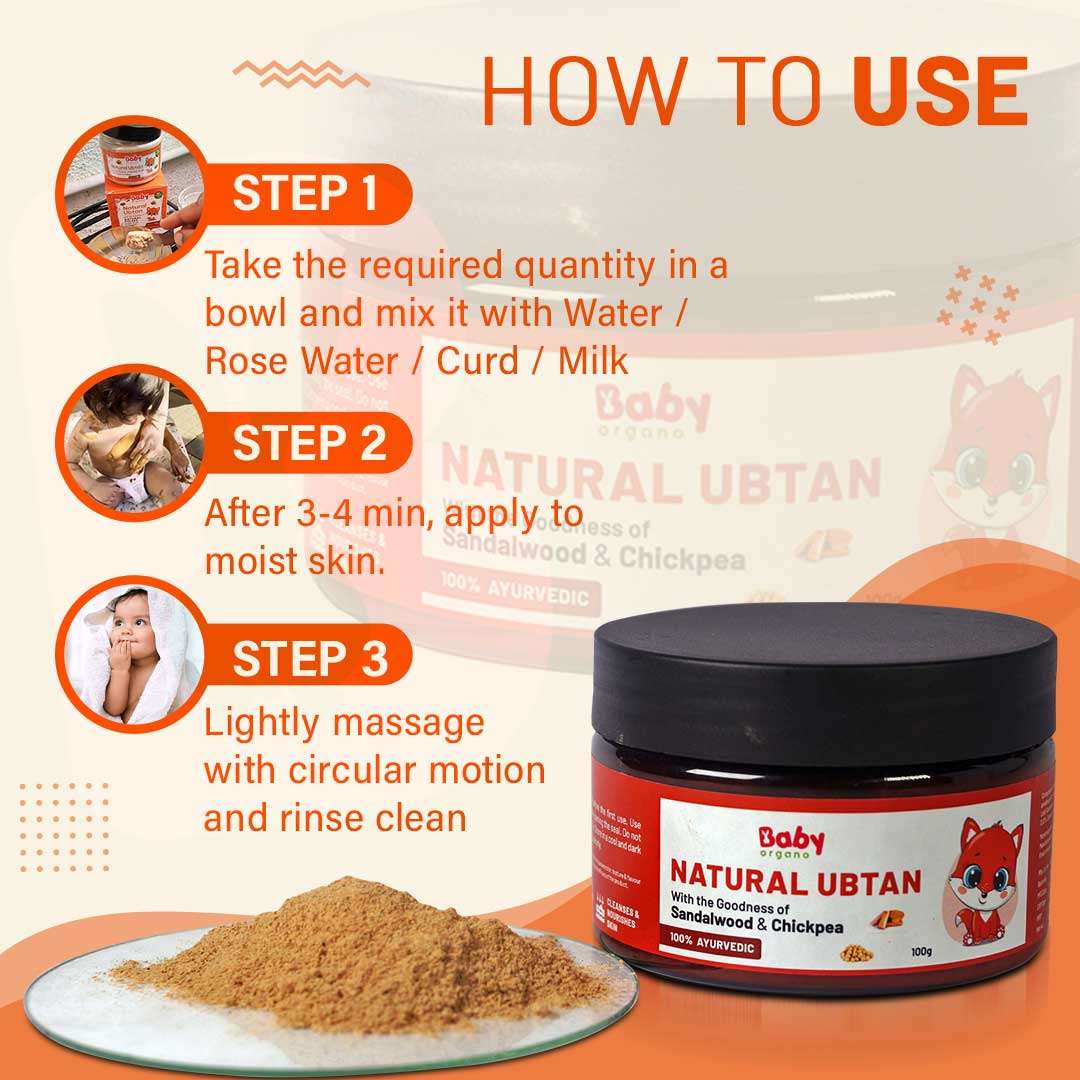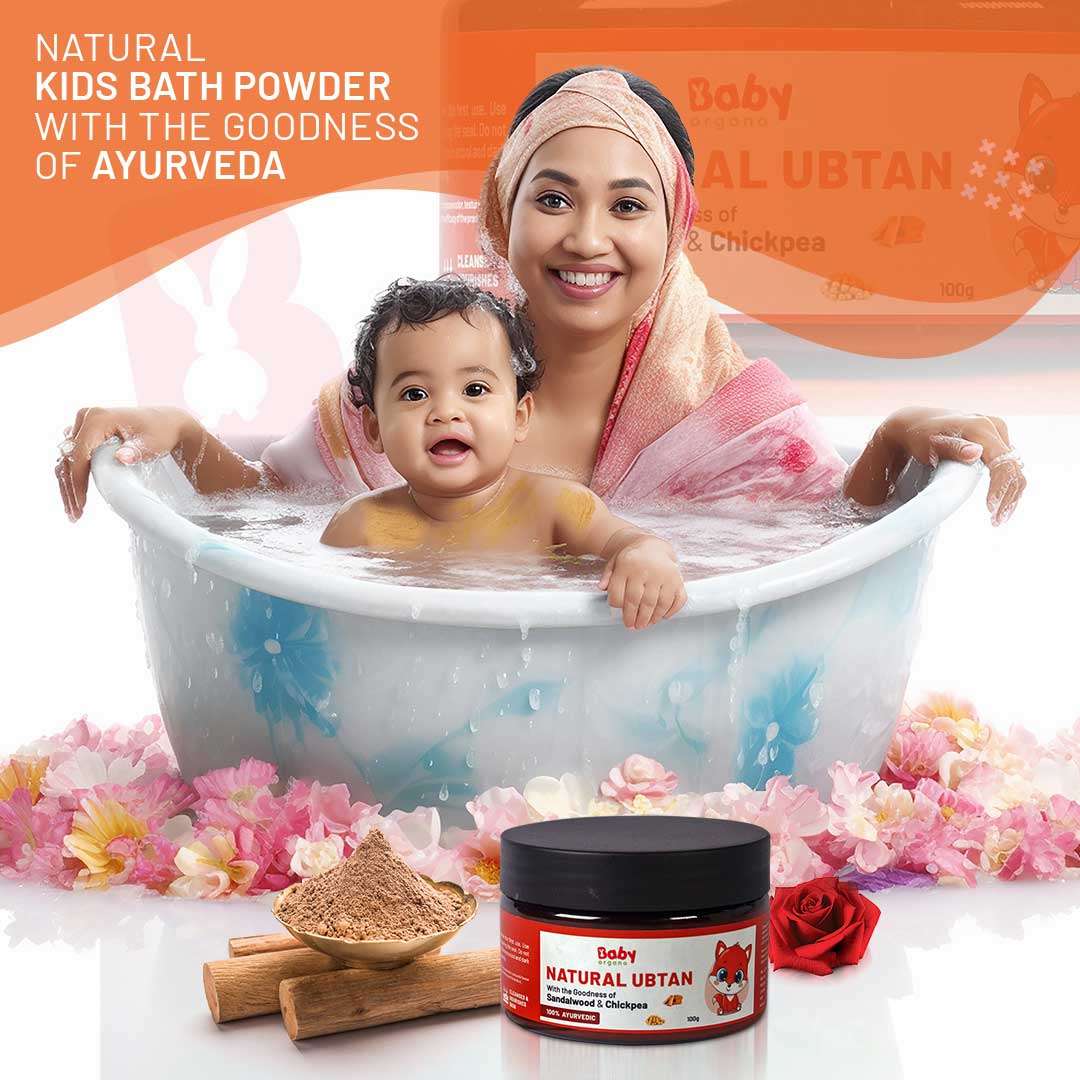 Product Description
BabyOrgano Natural Ubtan, a gentle and wholesome skincare product designed specifically for your little ones. Unlock the secrets of gentle skincare with our Natural Ubtan, designed to pamper and nourish your child's skin naturally. BabyOrgano Natural Ubtan is suitable for newborns and all skin types. It is free of chemicals and is FDCA approved.
Reasons to use BabyOrgano Natural Ubtan:
Gentle and Safe: Natural Ubtan formulations are gentle on your child's delicate skin, minimizing the risk of irritation or allergic reactions. They are free from harsh chemicals, artificial colours, and synthetic fragrances that can be potentially harmful to young skin.
Calms and Soothes Irritated Skin: If your child has sensitive or irritated skin, Natural Ubtan can provide relief. Ingredients like Sandalwood, Turmeric, and Chickpea possess soothing and anti-inflammatory properties that help calm irritation, redness, and itching, providing comfort to your little one.
Enhances Skin Tone and Radiance: Natural Ubtan often incorporates ingredients like Turmeric, Rose, and Green Gram, which have been traditionally used to enhance skin tone and promote a radiant complexion. These ingredients can help brighten the skin, even out pigmentation, and reduce the appearance of blemishes.
Nourishes and Moisturizes: Natural Ubtan is typically made with ingredients that provide deep nourishment and moisturization to your child's skin. Nutrient-rich herbs, oils, and natural extracts help keep the skin hydrated, soft, and supple, preventing dryness and discomfort.
Formulated by Experienced Ph.D. Pharmacist: Our baby products are thoughtfully formulated by experienced Ph.D. pharmacist who have a deep understanding of the unique needs and sensitivities of infants and young children. With their expertise in pharmaceutical science and a focus on child health and safety, our products are designed to provide the utmost care and support for your little one.
Hence, BabyOrgano Natural Ubtan offers a holistic and gentle approach to skincare, ensuring that your child's skin receives the best nature has to offer. With its nourishing ingredients, soothing properties, and commitment to safety, our Natural Ubtan is the perfect choice for parents seeking a natural and effective solution for their little one's skincare needs. Let your child's skin thrive and radiate with health as you embrace the beauty of nature's touch.
DIRECTIONS TO USE
♦ BabyOrgano Natural Ubtan works perfectly for babies over 1 month.

♦ Take the required quantity in a bowl and mix it with Water / Rose Water / Curd / Milk. After 3-4 min, apply to all over moist skin. Rinse off while scrubbing gently.

♦ For best results, use BabyOrgano's bath care products to lock in moisture and protect your baby's skin.