Cloth Diapers V/S Disposable Diapers: What's the Best?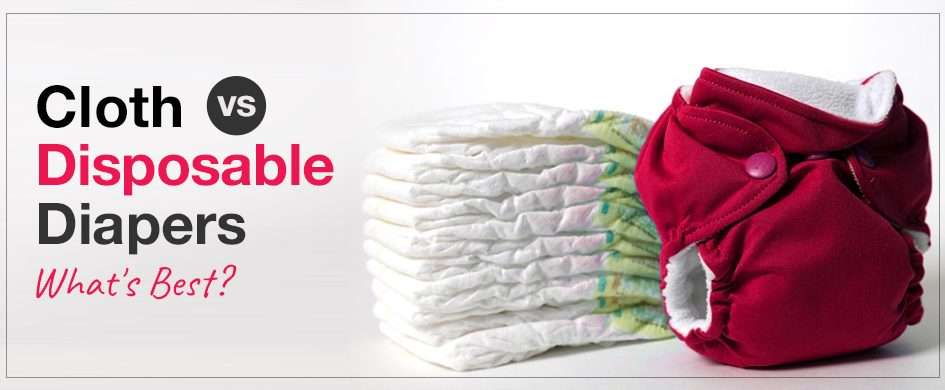 Diapers have been saviors for parents, whether it is a good night's sleep or a perfect outing. A parenting journey seems to be incomplete without the use of diapers. But, we have always been wondering whether to use regular disposable diapers or reusable cloth diapers. Well, like most parenting choices the best decision is the one that works for you and your baby. There is never a right or wrong decision when it comes to selecting diapers for your baby. You can choose the one that fits your budget, lifestyle, and your baby's needs.
However, before choosing a diaper, here is what you should know about cloth diapers and regular diapers:
1.) Cloth Diapers:
Cloth diapers are available in natural, soft cotton material.
They have a waterproof cover, with several layers attached to soak the liquid.
Cloth diapers can be a good initial investment if you are willing to save recurring costs.
Available in regular sizes, cloth diapers can be used from infants up to 5 years.
They are less absorbent than regular disposable diapers.
But, since it gets wet soon you can notice potty quickly and more diaper change means fewer chances of rashes.
The best thing about cloth diapers is they are Eco-friendly and every time you use a cloth diaper, you do not add to the ever-increasing problem of pollution.
Cloth diapers may add to the laundry fuss but they are certainly a choice you should consider because no matter what, you'll never run out of stock.
2.) Regular disposable diapers:
Disposable diapers will save you from cleaning smelly poop. With cloth diapers, you'll need a lot of cleaning, especially when the baby is young.
You will not change the diapers often as disposable diapers are super absorbent and can last for more than 6 hours. But this may result in diaper rashes in babies.
Babies will not feel wet as the special inner liner keeps the baby dry.
You are surely adding to the pollution as most disposable diapers are not bio-degradable.
Regular disposable diapers are easily available and convenient to use both at home and while traveling.
Disposable diapers will save you in short-run but in the long run, you will end up spending more!
Takeaway:
The key is to choose a diaper that is best for your child. Whether you go for a regular disposable diaper or cloth diaper is your choice but these features will help you to decide what will work best for you.
"Happy Parenting!!"
---