Quick and Healthy Recipe for Kids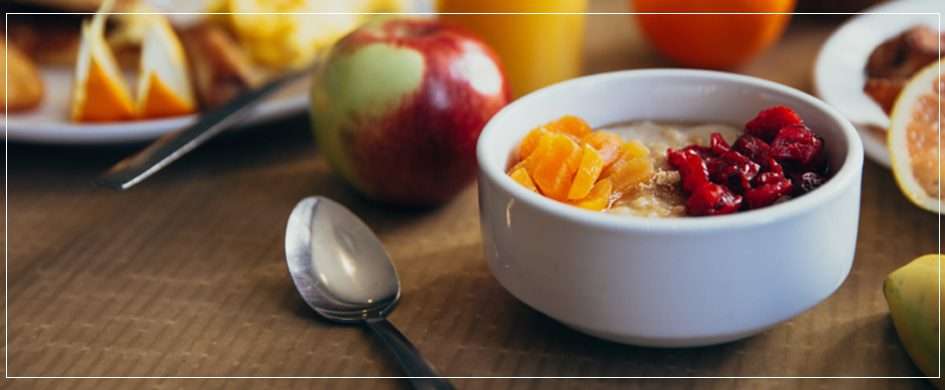 At times it's hard to please your kid's unpredictable and finicky tastebuds! We're here to help you out with satisfying their mood swings and amuse them with different recipes! These recipes are quick, healthy and easy for the mommies to ease the last minute fuss!
1) Bread Poha
This breakfast recipe is easy to cook when you're running out of time and ingredients. This contains roasted bread slices, veggies and is yummy, healthy and filling.
Ingredients:
3 bread slice,1 tomato chopped large,1 onion medium-size chopped,1 capsicum medium-size chopped, 1 tbsp Butter, Inch ginger long chopped, 4-5 garlic cloves, 2 green chilies,1 tbsp sesame seeds,1 tbsp Chaat masala,½ tbsp chili flakes, ¼ tbsp mustard seeds,¼ tsp Asafoetida,Salt to taste
Recipe:
Apply butter on tawa and roast bread slices. Cut the bread slices in the rectangular shape.
Heat another pan and add butter to it. After the butter melts, add mustard seeds, sesame seeds, asafetida, ginger, garlic and green chillies.
Mix the ingredients and cook for a minute then add chopped onions and salt to taste.
After cooking it for few minutes, add capsicum, tomatoes, chaat masala and salt.
Then add roasted bread to the pan and mix it well.
The bread poha is ready to be served!
2) Paneer Grilled Sandwich
This paneer grilled sandwich recipe will make your kids drool over it! You can make this sandwiches to satisfy the sudden hunger pangs!
Ingredients:
250 gm Cottage Cheese, 1 Finely Chopped Onion, 1 Finely Chopped Tomato, 1 Finely Chopped Capsicum, 1/2 cup Hung Curd, 1/2 Cup Boiled Corn, 2 Tbsp Finely Chopped Coriander leaves, 1 & 1/2 Tbsp Chickpea Flour, 1/2 TbspGaram Masala, 1 Tbsp Red Chili Powder, 1/2 TbspChaat Masala, 2 tbsp oil, 1 tsp Coriander powder, 1/2 tsp Cumin powder, 1 tbsp Ginger Garlic Paste and Salt to taste.
Recipe:
In a large mixing bowl add oil, chili powder, garam masala, cumin seed, coriander powder, dry mango powder, chaat masala, gram flour and ginger garlic paste. Mix them all well.
Then add hung curd and salt to taste and whisk it well.
Add paneer, onion, capsicum, tomatoes, corn, coriander and salt to taste. Bring all the ingredients together and set aside for few minutes.
Heat the oil in the pan and cook the marinated mixture.
Until the stuffing cooks, apply chutney and butter on bread slices and then place the stuffing on it.
Grill the sandwiches!
The healthy and delicious sandwich is ready!
3) Fenugreek Crackers
Methi is full of iron, vitamins and essential minerals and is known for solving digesting issues. These are healthy and yummy crackers that your kids can munch anytime!
Ingredients:
2 cup all-purpose flour, ¼ cup cooking oil, ¼ cup fenugreek leaves, 1 tsp black pepper, 1 tsp carom seeds, salt to taste
Recipe:
Heat the oil in the pan, add fenugreek.
On a low-flame roast fenugreek and let it cool down.
Now in large bowl, add all-purpose flour, crushed black pepper, carom seeds and salt to taste and mix them well.
Add roasted fenugreek and oil to the bowl.
Knead a tight dough and after few minutes take a handful of dough and flatten it on chakhla.
Using a round cookie cutter cut it into pieces and deep fry it.
Fenugreek crackers are all set to munch! Along with the taste, health is equally important when it comes to food. These recipes maintain a total balance when it comes to scrumptious and healthy dishes!
---